The last wave of globalization left behind winners and losers. The former are investors and highly qualified workers who have reaped the benefits of emerging markets and technological innovation. Added to these, there are more than a billion of people who escaped from poverty by selling their cheap labour when their countries opened up to the global economy, thus becoming the middle class of the once developing countries. The latter, are those who live in high-cost labour markets, resistant to the technological change of the globalized markets. The inability to govern globalization is resulting in an inward turn of many countries, including some EU member States, which put in place protectionist choices in the illusion of protecting themselves from migratory flows and global economic competition. However, when it comes to growth, it is quite the opposite: the most encouraging figures come from countries and cities that are more open to the outside world and have a welcoming culture that fosters inclusion, innovation and the flow of goods and ideas.
EWA believes that the European Union must urgently regenerate its social and economic model by focusing on people's care. This means adopting fair rules in the European and global competition policy, compensating the current imbalance through massive investments in innovation (including social innovation) and, finally, boosting the access, quality and affordability of public and social services by using the advantage provided by technological process and by truly reconciling economy with society. In particular, this latter point is crucial for the European Union to encourage women's participation in labour market and support demographic growth. Indeed, it would be wrong to think that making women entering the market is enough to achieve equality if the current organization of society remains unchanged. EWA deeply believes that a more equal access to economic opportunities can only be guaranteed by rebalancing family responsibilities between women and men.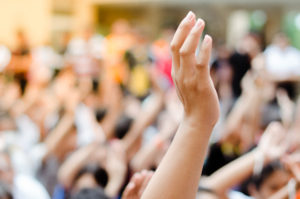 We believe that public policies are about people. This is the reason why significant demographic and socio-economic changes taking place in Europe, such as an aging population with higher life expectancy and a decreasing number of births, must be tackled with a renewed vision.
Women are still responsible to take care of children, elderly parents, or a family member with disabilities. Being in charge of family care affects the participation in the labour market. Indeed, women carry the heavy responsibility to provide care while working, and this causes both physical and mental exhaustion as well as trade-off between family and work. In parallel, domestic and care work is primarily characterised by job instability, geographical mobility, ad-hoc hours, seasonal work patterns, shifts, lack of job security, and mainly undeclared labour. Ensuring appropriate protection to people providing care has positive implications on the economic side and, more widely, on social integration and inclusion.
In order to achieve the EU2020 goals of 75% of men and women in employment, we need to have more women entering the labour market while ensuring that both women and men can stay in employment along the life cycle. Reconciliation policies are therefore fundamental to rebalance the roles of earners and carers between men and women. Work-life balance is not a tool for young mothers; on the contrary, it should be seen as a restructuring factor within the labour market, allowing men and women to better share work, family and care responsibilities along the life cycle.