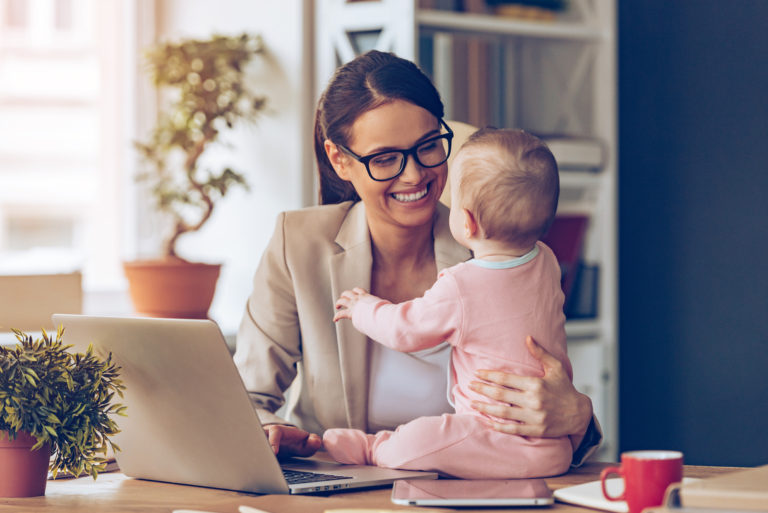 Equal rights and opportunities in the workplace is central to the realization of gender equality. 
As birth rates decrease and economic instability increases, greater participation of women in the labour market is essential to Europe's economic development. In fact, a recent study carried out by the European Institute for Gender Equality (EIGE) concludes that improvements to gender equality would:
• Generate up to 6 million additional jobs by 2050;
•  Increase the EU employment rate to almost 80%;
• Increase EU GDP per capita by 5.5% by 2050
• Generate a €1,490 bilion increase in GDP by 2050.
This is equally important if we are ever going to achieve the EU 2020 goal of having 75% men and women in employment. With more women living in poverty than men, earning less, receiving less pension and being discriminated against, gender inequality is just slowing down the development of our society. As primary caregivers, women suffer from the pressures of having this double burden, reducing their ability to participate effectively in the labour market, regardless of ambition or willingness. The work-life balance needs to be readdressed, which will benefit men, women and family life in general. Reducing stigma around parental leave and gender stereotypes, both at home and in the work place, is essential to the realisation of gender equality, so that neither parent is at put at a professional disadvantage.
Furthermore, it is crucial to ensure that the workforce, especially women, acquire the skills required by the currently emerging sectors. The upgrading of workers skills, especially in non‐traditional occupations and new technologies, would allow them to climb up the ladder of value chains in manufacturing and services. This can be achieved through appropriate education policies and expanded access to vocational training.   
Over the quantity of women actively participating in labour market, it must taken into account the quality of their job. Women need to be included at every level of the workplace hierarchy. Overrepresentation in low-paid jobs and underrepresentation in well-paid jobs reduces the opportunities for women to engender real change from the top and leaves them susceptible to greater job instability in the face of automation. Only when there are more women in positions of power will we begin to see real change trickle down into other areas of society. One woman at the top is not enough.
GENDER PAY GAP
'Equal pay for equal work' remains one of the founding principles of the European Union and was reiterated in the European Pillar of Social Rights in 2017. However, the gender pay gap remains one of the most evident indicators of inequality between men and women in the 21st century as, on average, women earn over 16% less than men do. This has a negative effect on the EU labour market, the economy, competition, capacity to grow and social justice.
This inequality often makes women's income supplementary, rather than central to the household income, which entrenches stereotypical gender roles and can contribute to an unbalanced share of responsibilities.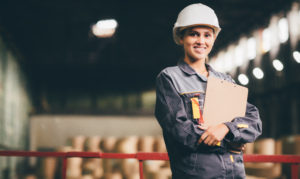 GENDER PENSION GAP
 The gender pay gap has a direct impact on the gender pension gap, only much worse. More than half the countries in Europe have a gap of 30% or greater. With no harmonisation in retirement systems in the EU, the gender pay gap is exacerbated as women are likely to accumulate fewer savings and have greater outgoings in their retirement. This is due to a number of reasons:
Women have a shorter carrier due to the difficulties and berries to enter in labour market especially after having a baby;
Women have lower salaries and their family's responsibilities prevent most of them to build a long and solid career;
Women generally live longer than men, estimated at 2.5 years longer from age 65 onwards;
Women will spend more time living alone in retirement;
Women typically spend more on healthcare and are less likely to have a spouse care for them in place of professional carers[1] .
As a result, a third more women are in poverty in retirement than men are. In some Member States, 11-36% of women have no access to pensions, 22% of women over 65 live below the poverty line, and the percentage of women at risk poverty is increasing. Concrete measures are needed to safeguard women from poverty and vulnerability, which mainly affect women with small pensions.
PARENTAL LEAVE
Women represent 79.8% of those who reduce their working time to take care of children. Discrimination related to pregnancy and parental leave is currently commonplace and is a significant block to achieving gender equality. Parental leave must be balanced in order to rebalance the sharing of responsibilities and wage inequalities between men and women, to reverse the pattern of gender stereotyping where men are considered ancillary, and to increase opportunities for young ambitious women who also want to families. It is important for both parents, as well as the child, to have 'solocare' from both parents separately[1].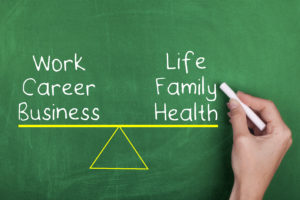 FLEXIBLE WORKING HOURS AND CHILD CARE
We want to encourage companies to introduce flexible working schemes that will increase the number of mothers returning to work and prevent companies from hiring and firing on the grounds that young women are an economically unstable asset as they may want to have children. This, in turn, may encourage more men to take paternity leave.
Where funds allow, companies should consider developing childcare facilities to reduce the cost burden and encourage return to work.
[1] https://www.childandfamilyblog.com/social-emotional-learning/home-alone-parental-leave-fatherhood/
[1] https://www.weforum.org/agenda/2018/03/retired-women-less-money-pensions-than-men/