MIGRATION FLOWS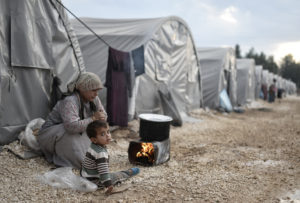 Experiences of displacement are not gender-neutral (IOM).
Women and girls are particularly vulnerable to discrimination and sexual and gender based violence, more likely to be subjected to rape and sexualised violence in conflict (ALNAP), forced into survival sex along migration routes (UNHCR), and made vulnerable to human trafficking (IOM). Lack of access to family planning, obstetric care, midwifery and sexual health services can put women and girls at greater risk of unwanted pregnancy, unsafe delivery and sexual transmitted infections, including HIV, often as a direct result of sexual based violence. Displacement and disruptions to essential services leave women at greater risk to health complications. Pregnant and breast-feeding women need nutritional support (UNFPA). This all may cause additional problems with the asylum process and require personnel who are aware and capable of dealing with SGBV issues and its effects on women and girls.
The act of migration can also represent an opportunity for women coming from social environments where their status in society is lower because of their gender. Migration can change social norms for female migrants, improving their autonomy and providing them with new skills and opportunities. This can change power dynamics in families and promote more equitable norms, concerning education, marriage, fertility rates and gender roles. However, while migrant women may return home with new norms and skills, they may also face resistance or stigma and struggle to reintegrate into their families and communities (ODI).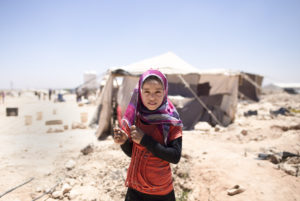 The European Parliament was the first international body to acknowledge the need for a gender-sensitive interpretation of the Refugee Convention, in a resolution of 13 April 1984[1], which was then echoed by subsequent UNHCR conclusions and guidelines. Many EU Member States have adopted their own gender guidelines, but these are non-binding, thus resulting in partial and uneven effectiveness. The key acts of the Common European Asylum System have so far not guaranteed consistent and gender-sensitive treatment for women seeking protection in Europe. Despite the existence of legislation and policy designed to operate in a gender-sensitive way, very significant shortcomings remain.
Call to Action:
The EU should require Member States to gather data broken down by sex (sex-disaggregated) to identify specific protection needs, ensure that asylum policy and practice are not discriminatory and inform social inclusion and integration policy[2];
Integrate gender into a pan-European asylum policy;
All detention centres should have:

Staff trained in prevention and effects of sexual exploitation and abuse;
Immediate, gender-specific access protection and health services to ensure appropriate and differing healthcare requirements;
An easily accessible, anonymous and confidential complaints mechanism;

The broad spectrum of gender based violence in the country of origin (including forced and child marriage, female genital mutilation, dowry-related violence, domestic violence, and trafficking) should be recognized as valid conditions for asylum and to respect the obligations to non-refoulement[3] across all Member States;
Women who seek asylum should in accordance with the revised Asylum Procedures Directive 2013/32/EU and:

be informed about their rights in their own language where possible;
be informed about their right to be granted an independent legal status from that of their spouse;
be informed about their right to a female interviewer and interpreter;

The EU should encourage Member States to develop and implement specific measures to facilitate the participation of women refugees and asylum seekers in the labour market, e.g. by providing literacy programs and/or language classes, training and employment opportunities
[1] European Parliament resolution of 13 April 1984 on the application of the Geneva Convention relating to the status of refugees, OJ C 127, 14.5.1984, p.137.
[2] Comparative analysis of gender-related persecution in national asylum legislation and practice in Europe (UNHCR, 2004); Gender-related asylum claims in Europe (EP, 2012); and Gendering the International Asylum and Refugee Debate, (Jane Freedman, 2015). Shortcomings included inconsistent reporting of gender-disaggregated data, particularly on the number of asylum appeals and their outcomes. Beyond the numbers, the lack of reporting on the types of gender-related persecution in applications and decisions, which would help to indicate how gender-sensitive asylum systems are inpractice,is a crucial gap.
[3] http://www.europarl.europa.eu/RegData/etudes/BRIE/2016/579072/EPRS_BRI(2016)579072_EN.pdf p. 10