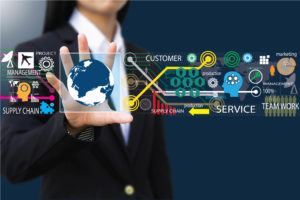 Gender perspectives in public procurement can be used to improve fairness in public expenditure, quality and accessibility to public services and to help to boost female entrepreneurship. Public procurement remains a powerful tool allowing governments to direct industrial policy and investments toward social, environmental goals, to set relation between public and private sector and finally, have a positive impact on disadvantaged groups of people, especially women[1] .
Public procurement has significant economic value, representing more than 20% of European GDP. It is therefore crucial to rationalise public expenditure in light of national budget restrictions and to use taxpayers' money properly to satisfy public needs. EWA believes that public procurement must be used as leverage to improve public expenditure, not just fixing problems with public and social services, but rather shape a new market where public and social services become economically attractive. This use of public procurement allow to create new opportunities and to make real inclusive, sustainable and smart growth. On this basis, we believe that we must urgently use public procurement responsibly and with gender-orientated measures and objectives.
Public procurement is a strategic leverage to increase growth and investment by fostering social innovation.
Call to action:
Direct public investment to procure material and immaterial infrastructures with the aim to improve accessibility, quality and affordability of public and social services;
Establishing compulsory training program for public buyers;
Member States should reserve quotas in public procurement to women-owned or women-led firms to boost entrepreneurship and encourage exchange of good practices;
Establish annual surveys in each Member State to evaluate the gender balance in procurement and ensure a fair use of public money;
Promotion of socially and environmentally responsible public procurement, taking into account the aim of ensuring equal treatment of women and men, equal pay, and the promotion of gender equality.
[1] http://www.europarl.europa.eu/sides/getDoc.do?pubRef=-%2F%2FEP%2F%2FTEXT%2BREPORT%2BA8-2018-0023%2B0%2BDOC%2BXML%2BV0%2F%2FEN&language=EN