THE DIGITAL REVOLUTION MUST BE FEMINIST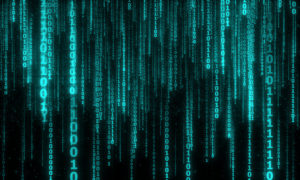 Twice as many women than men are likely to lose their jobs as automation replaces human labour[1]. Working in jobs that are more likely to be replaced by machines, women will be disproportionately impacted by the rise of automation.
Information and communication technology (ICT) is vital for women's empowerment and their economic participation. Around the world, women have significantly less access to the internet, digital skills, and online rights and freedoms, which represents a severe loss in economic, social and educational opportunities. Today, 95% of jobs now have a digital component. Women are less likely to be financially independent in societies where the digital gender gap is wide. Supporting access to ICT is an important tool to helping women overcome cultural barriers to participate in the labour market, achieve their own independence and support economic development. EWA believes that women should play a key role in shaping digital economy and society by creating a new scale of values. Indeed, the current economic model to calculate wealth does not take into account the value of what women produce, and their contribution to our society. This is particularly noticeable in domestic and care work where women carried out the job without any reward. Consequently, the value they create is completely ignored in the calculation of GDP and private wealth. This is also true in the digital economy, where users' data are collected and processed without user are completely aware of how their data are used, neither they receive any payment for the information they provide to companies. The digital revolution is a unique opportunity to invert this trend by developing awareness, education, and professional capacity building. EWA calls women to establish guiding principles for a future where humans remain prominent over machines and ethics are grounded in a common set of European values. EWA is convinced that women can be the best ambassadors to make this ambition a real success and close the digital gender gap by putting ethics at the heart of economic and technological development.
Call to action:
Incorporate gender mainstreaming in the drafting and implementation of policies related to the EU Budget, trade, education and labour market;

Incorporate gender mainstreaming into HR policy until women and men are given real equal access to well-paid jobs and promotions;

Oblige all places of work to declare their gender pay gap;

Introduce fair and balanced parental leave together or separately that allows both parents, whatever gender, to take time off after the birth of their child and not be discriminated against;

Encourage companies to introduce flexible working schemes that helps and encourages new parents to return to work;

Support programmes at both EU and national levels to encourage women and girls to pursue STEM studies (science, technology, engineering and mathematics);

Establish an annual assessment on the impact of big data on female economic participation;

Increase funding targeted at female start-ups and improve access to capital for female entrepreneurs;

Incorporation of ICT access in European development funds.



[1] https://www.weforum.org/agenda/2017/07/why-women-are-twice-as-likely-as-men-to-lose-their-job-to-robots