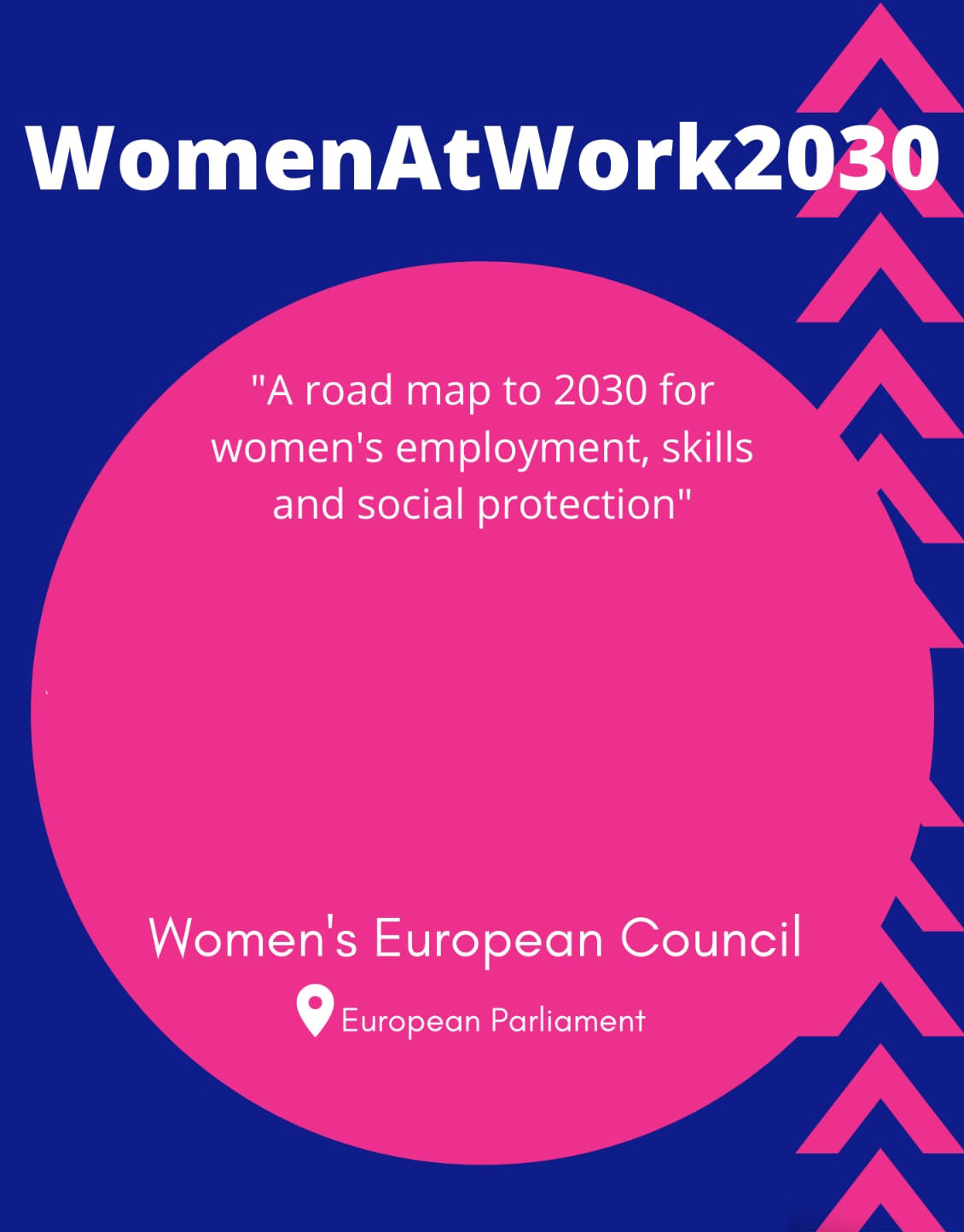 European Parliament
Event postponed to the first quarter of 2022
⇒ The launch event is postponed to the first quarter of 2022. EWA will provide in due time the date of the meeting as soon as the European Parliament will confirm the possibility to host events again. ⇐
The loss of millions jobs has exposed women and their children to poverty and social exclusion, with long lasting consequences both on equal opportunity and on economic recovery impacting the whole European Union.
Although the most recent statistics show that the EU economy and labour market have started to recover from the COVID-19 pandemic, with employment and unemployment at almost pre-crisis rates, the roots of gender inequality in the labour market are far from being resolved: without increasing women's employment, (inclusive) economic growth is not possible.
It is for this very purpose that, the European Women Alliance (EWA) is committed to advocate the European Union, member States and relevant social partners to reach, by 2030, a women employment rate of 78%, an attendance rate to professional training equal to 60% as well as an increase in social protection, in order to halve the number of people at risk of poverty, especially children.
To respond to one of the biggest challenges of the forthcoming years, the European Women Alliance (EWA), together with the Vice-Presidents of the European Parliament, Roberta Metsola, Katarina Barley,  Heidi Hauttala, Dita Charanzová, Klára Dobrev,  Dimitrios Papadimoulis and Evelyn Regner, Chair of the FEMM Committee, will launch a spin-off of the Women's European Council focused on women's jobs: WomenAtWork2030.
"WomenAtWork2030, a road map for employment, skills and social protection" is a permanent forum until 2030 gathering EU leaders, members of national parliaments, trade unions, business sector, academia and civil society. Through a gender perspective, WomenAtWork2030 will assess the progress of national labour and social policies towards the achievement set by the National Plans of Recovery and Resilience and the European Pillar of Social Rights Action Plan.
By gathering institutional, social and economic actors at national and European level, WomenAtWork2030 aims to foster a social dialogue and accelerate the change needed to positively impact women's living conditions. WomenAtWork2030 is structured in three working groups, focusing on the following priorities: employment, skills and social protection.
A meeting to launch WomenAtWork2030 will take place during the first quarter of 2022. During such meeting, the three working groups will be formed and will meet again at least three times a year. The plenary of WomenAtWork2030 instead, will hold an yearly conference where an annual report will be presented, issued by the EWA Secretariat on the basis of the working groups' progress. In the event that COVID19 restrictions remain in place, the meeting will be held remotely and via a hybrid form of participation.