WHY GENDER EQUALITY IS KEY
Women's rights and freedoms as well as their representation and participation in public life, are the best indicators of democracy and the overall potential of an economy. This is why EWA is focused on committing EU institutions and European and national leaders to accelerate the achievement of gender equality, to reinforce European democracy and to make our economy inclusive and fairer for everybody.
EWA is committed in strengthening European public policies and programs with a gender perspective, with a view to maximize their social impact and reinvigorate democratic participation across Europe. EWA creates opportunities for broad transnational dialogue between institutions, civil society and social partners.
A group of women based in Brussels, with a long experience in European affairs and an outlook on the world, a deep belief in the need to link women's empowerment and European integration process to make the European Union coherent, stronger inside and outside: this is EWA.
We cooperate with European institutions, EU and national leaders to inspire public debate, shape policies, improve women's life conditions and reinforce a sense of belonging to the European Union.
The Women's European Council is the largest European summit dedicated to gender equality and gathering Members of the European Parliament, European Commissioners, Heads of States and Governments, as well as, civil societies to provide public policies and programs with a gender approach.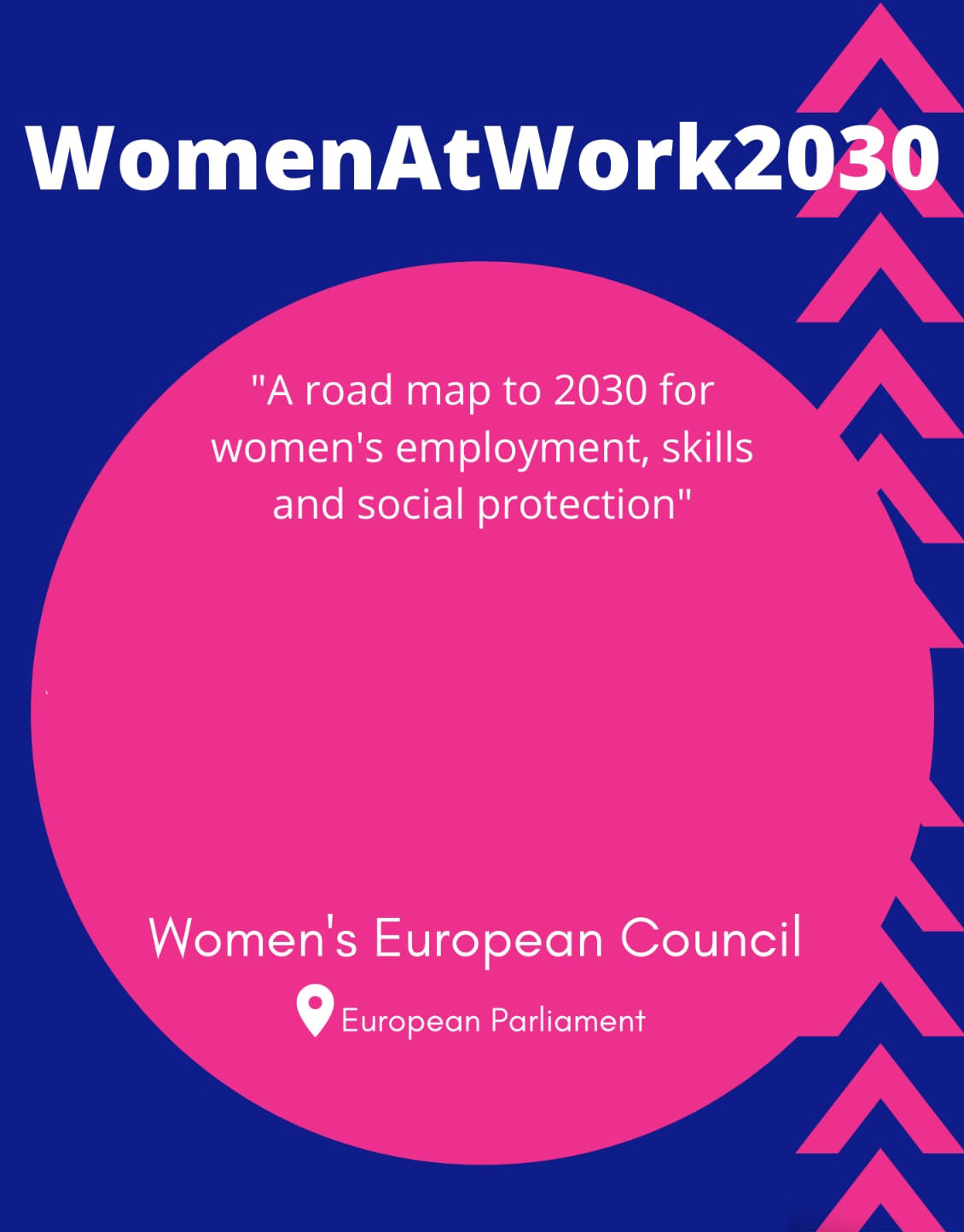 A road map to 2030 for women's employment, skills and social protection
To respond to one of the biggest challenges of the forthcoming years, the European Women Alliance (EWA), together with the Vice-Presidents of the European Parliament, Roberta Metsola, Katarina Barley,  Heidi Hauttala, Dita Charanzová, Klára Dobrev,  Dimitrios Papadimoulis and Evelyn Regner, Chair of the FEMM Committee, will launch a spin-off of the Women's European Council focused on women's jobs: WomenAtWork2030. The launch event is postponed to the first quarter of 2022.
"WomenAtWork2030, a road map for employment, skills and social protection" is a permanent forum until 2030 gathering EU leaders, members of national parliaments, trade unions, business sector, academia and civil society. Through a gender perspective, WomenAtWork2030 will assess the progress of national labour and social policies towards the achievement set by the National Plans of Recovery and Resilience and the European Pillar of Social Rights Action Plan.

The launch event is postponed to the first quarter of 2022. EWA will provide in due time the date of the meeting as soon as the European Parliament will confirm the possibility to host events again.

Women leading the way towards a new economic and social model, a gender perspective in the covid-19 response
We aim to overcome persistent economic, social and political barriers to gender equality and call for greater and more effective commitment to ensuring a fair societal model for all.